1979 Yamaha xs750 triple "chara"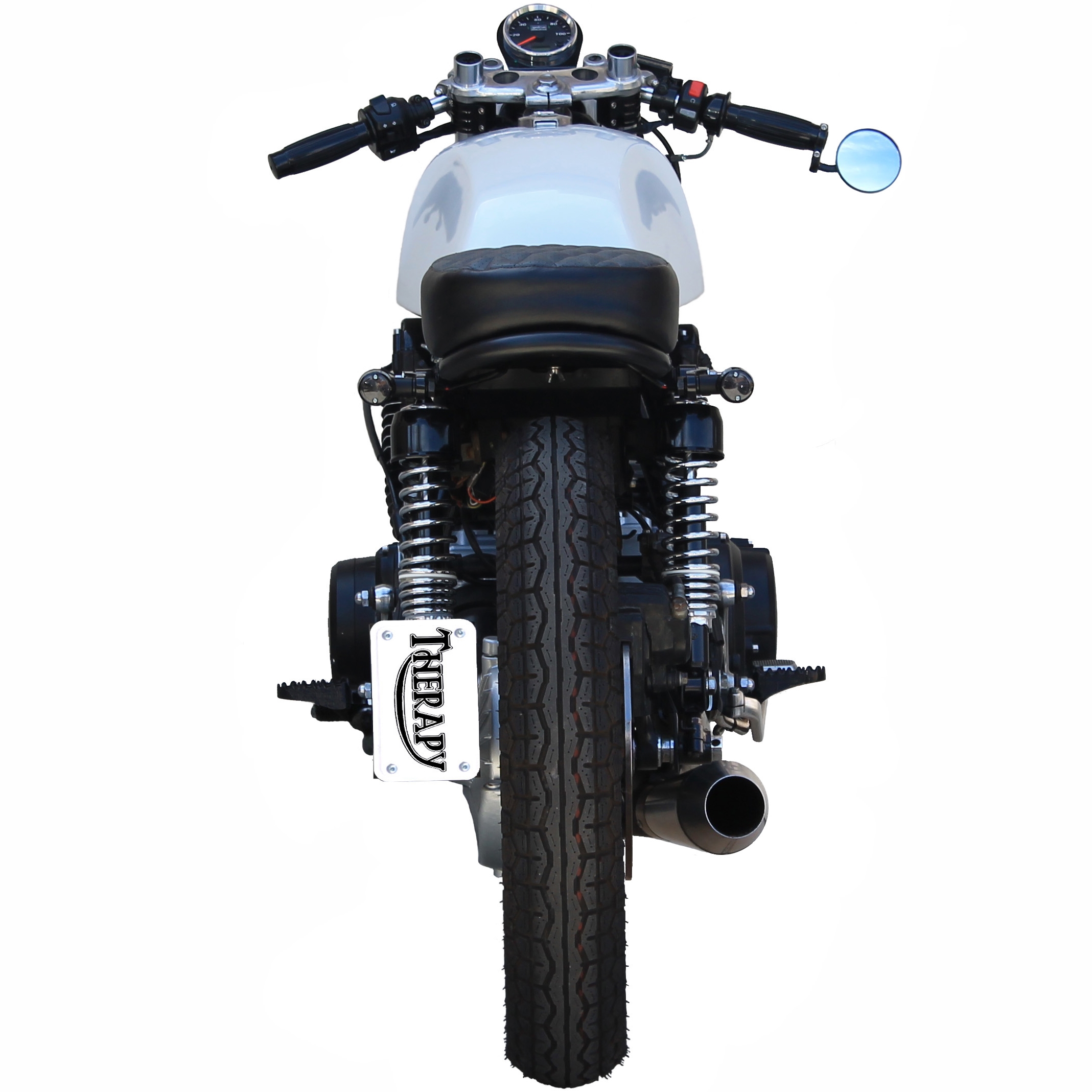 We picked this one up for a few hundred bucks and it was barely running.
This exhaust was super clean. But we'll do a 3 into 1 setup with a Lossa Engineering shorty exhaust. The stock pipes are just too mellow for the attitude this bike will have when it's done.
The flywheel needs to be pulled to remove the right side cover on the XS750. I recently loaned out my puller, so I had to improvise. Turns out the rear axle bolt from a K0 or K1 Honda SL350 is also a 16x1.5 thread pattern. This clutch will be rebuilt before lunch.