1981 Yamaha XS650 "Jolie"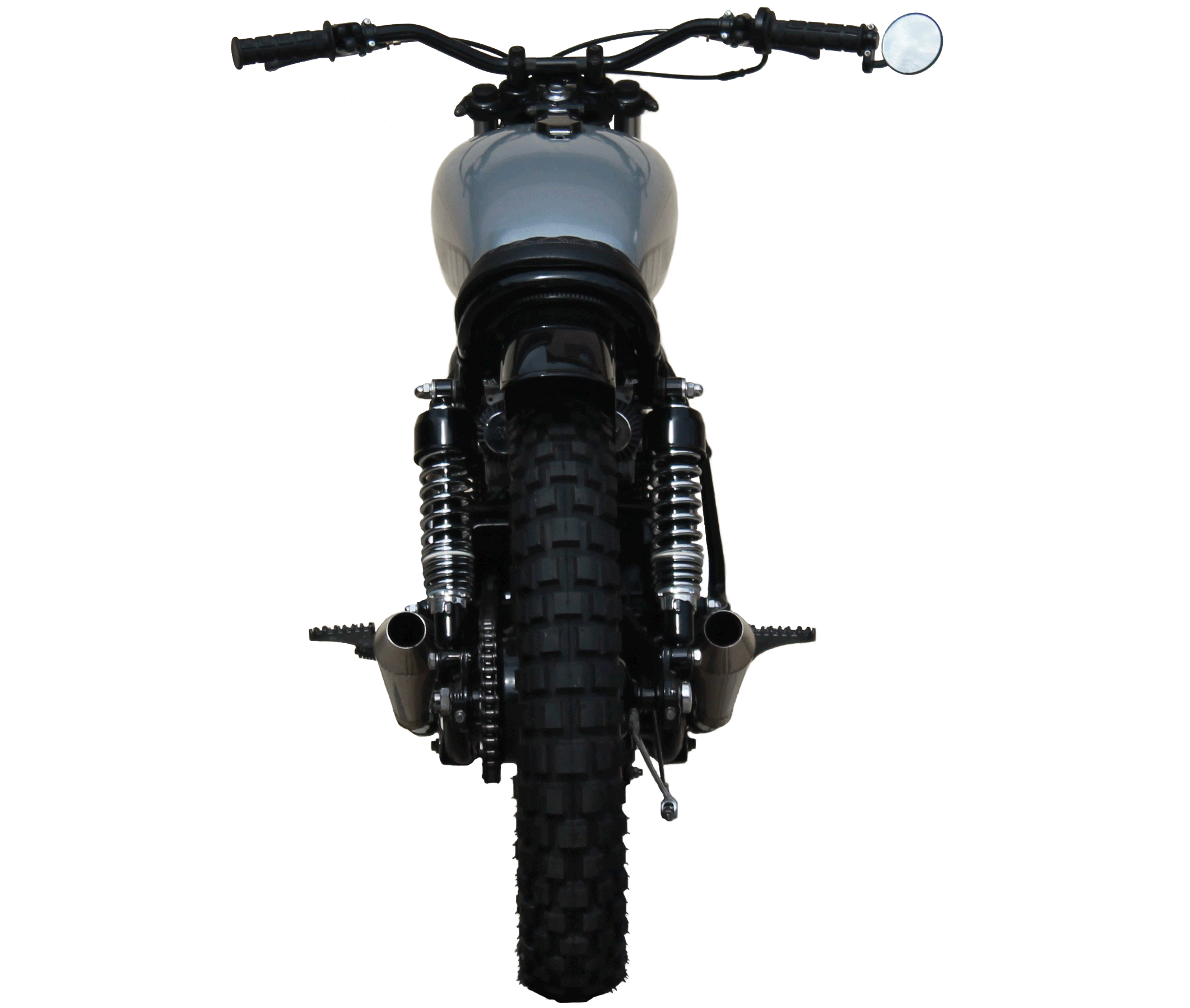 Built for the trails, but road ready. As pictured we're running front and rear turn signals, front disc brakes, tachometer, speedometer, and even an alarm system.
These Motone Switches keep the bars so clean!
The finished product. These tires are begging to get dirty!
The Special. She came with a solid state reg/rec and electronic ignition system from the factory. Otherwise, she's relatively dull looking.
The bench was overwhelmed with the takeoff parts. Our builds aren't focused on shedding weight. However, this build surely dropped a few pounds along the "weigh".
These XS650 frames have a beautiful tail hoop from the factory. They just need a ton of fender brackets and tabs cleaned off of them to really show them off.
Cases are black. Covers need to be polished. The design of this engine is so pretty. We use this Tach Drive Plug to clean up the stock cable.
These TKC80 tires from Continental are gonna look mean!! We powder coated the hubs and wheels gloss black and laced them with new chrome spokes before wrapping them with these aggressive treads.
How to true a spoked wheel
It always pleases me to see a part after it goes through the soda blaster. Our setup isn't fancy, but it works!
Typically, we like to use vintage tanks with original paint. This tank was too far gone and needed a little body work as well. The silver paint turned out beautifully and looks killer in the sun. Custom graphics to come...
Silver stitching to match the tank.