This is the third SL350 we have built in this basic style. They were the premier off road bike of the day, and still perform pretty well with the vintage styling that we love. We have used the tank from a CB360 on all three builds. The seat pan, foam, upholstery is all custom and done in house. The front fender is from a CX500 but has been shortened by about 6". New chrome spokes and black powder coated wheels pair nicely. The headers are from a CL350 from the same era. Wrapped in DEI Titanium header wrap, they stay cool for your left leg while riding. Here are links to these products:
We've become huge fans of these budget bar end mirrors.
The trick is to clamp them directly to the bar or to weld a threaded receiver into the bar end. The aluminum expander design that they come with will fail every time. Additionally, we recommend thread locker on all of the hex head bolts.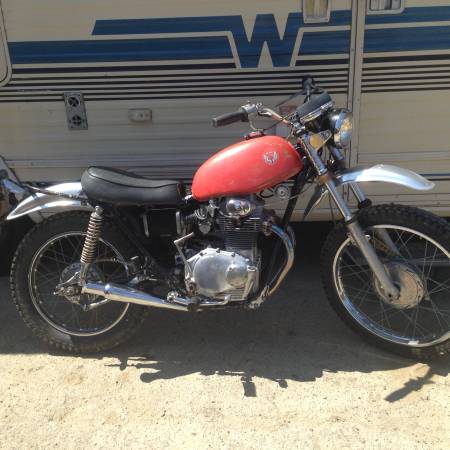 Fear not purists... She was a great runner, but not much to look at when we picked her up.
The perfect hiding place for our
Antigravity 4 cell lithium battery
They really are that small! And they are awesome!
And don't worry, we rebuild the wiring harness and did not use terminal ends from home depot! It's always funny to see what kind of MacGoobering went into keeping these things running over the years.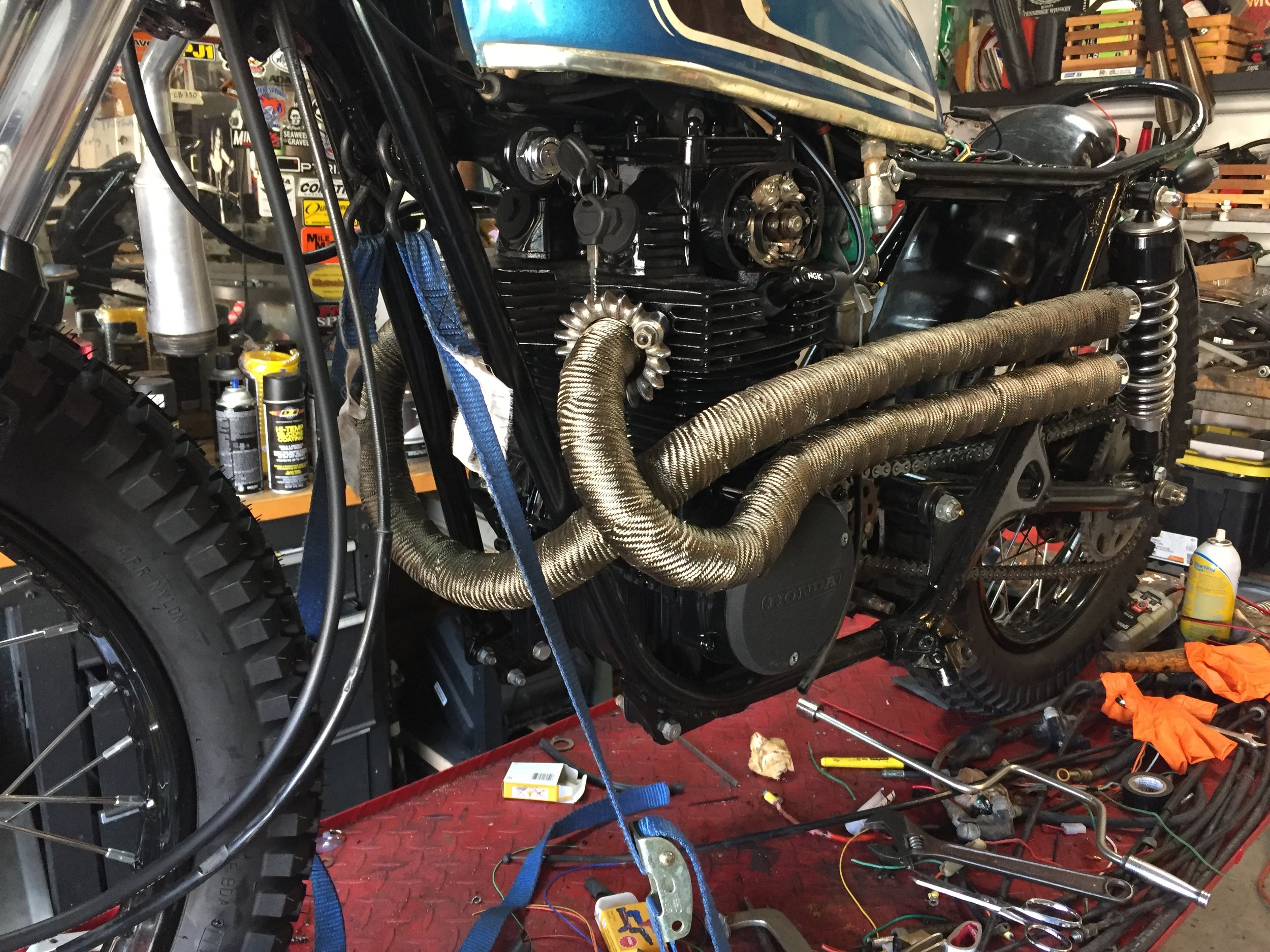 We used DEI Black Hi-Temp Silicon Coating to black out these titanium wrapped headers. If you have ever wrapped headers, you'll know that it can be hard on your hands. Not with this product. It is easy to wrap and does not require the silicon spray. Also, it doesn't fill your hands with fibers like the black stuff does.
He has a gift.
Thanks for the killer shots Nathan!